Catching up: Amiga hardware hacks of 2017
John Tsiombikas nuclear@mutantstargoat.com
4 December 2017
So since I'm not really posting anything on this blog regularly. I decided to do a few catching up posts from time to time, with any cool stuff I did since last I posted here. First up, my amiga hardware hacks.
I bought an Amiga 500 in 2017, something that I meant to do for a long time now, to play with it, hack it, and see what makes it tick. So I ended up doing a couple of hardware hacks for it, to improve what I thought needed improving to make it more enjoyable to use and hack on.
First thing I did was make a "trapdoor" RAM expansion using 30pin SIMMs. 512k RAM expansions (to bring the total RAM to 1MB) was so ubiquitous back in the A500's hayday that not having one would be crippling.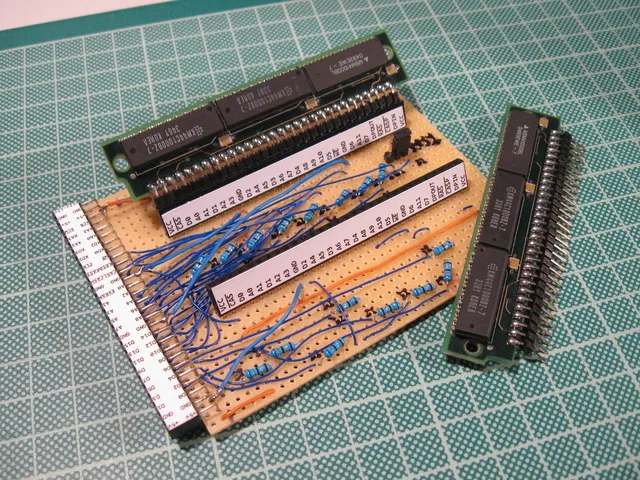 Next up, I wanted to set up a convenient hacking environment on the amiga itself, which is extremely annoying with my single floppy drive. Most people on the A500 used to use an external floppy for this purpose, but I decided to skip that and make an ATA hard disk interface for the amiga 500 instead.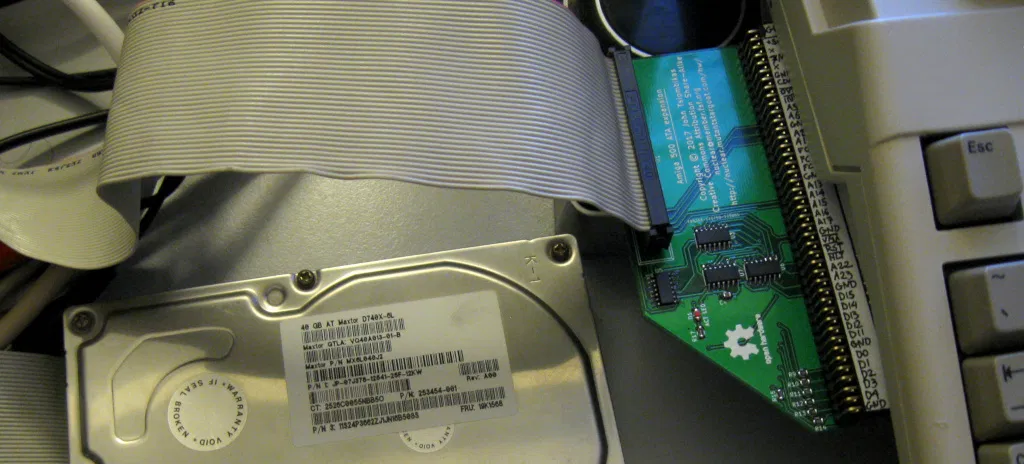 Finally, it was really inconvenient having to move the whole amiga, with all the dangling cables behind it in front of my monitor to use it, which is necessary since the keyboard and the computer is one unit. Having to clear up space and manage the tangling mess of wires is not fun, so I decided to make a PS/2 keyboard controller for the A500, to allow me to connect an external standard PC keyboard, and leave the amiga tucked away on the corner of my desk out of my way.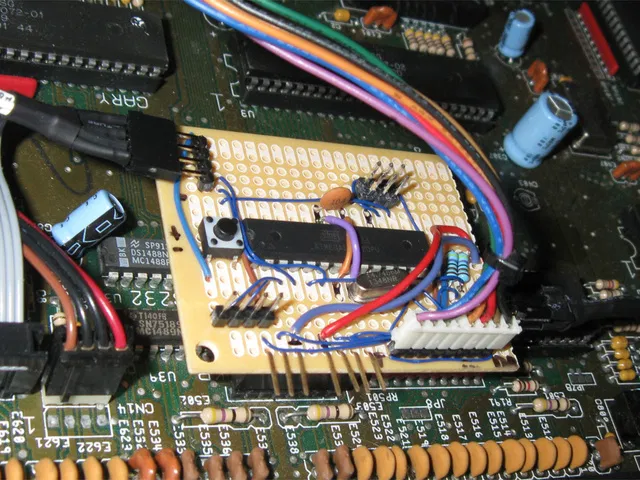 ---
This was initially posted in my old wordpress blog. Visit the original version to see any comments.
---